How to Use WordPress Themes, Widgets, and Plugins
Now that you have your WordPress blog setup its time to begin customizing it. Who likes a bland site design? No one does! Though the standard wordpress theme is great it isn't very unique. With wordpress you have unlimited options as far as design is concerned. This video will walk you through installing your first theme. This video also gives you a quick overview of the WordPress widget utility. Essentially WordPress Widgets allow you to quickly change things in your sidebar or other parts of your site.
Once you get a better understanding of the inner workings of WordPress some day you may even build your own theme!
Changing Your Website's Theme: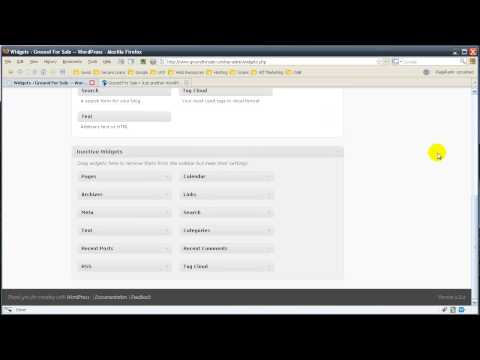 Since we understand how to change the way our website works, lets add some additional features to WordPress. WordPress is a very powerful blogging system but WordPress plugins add to its features. Each plugin does something different and will have different options. There really isn't a "best WordPress plugin" but you definitely search Google for some good ones :).
This video will walk you through how WordPress plugins work along with show you some of my favorite plugins and configure All in One SEO Pack. All in One SEO Pack is probably one of the more important plugins that you should install because it upgrades WordPress to be more efficient for Search Engines.
Installing WordPress Plugins: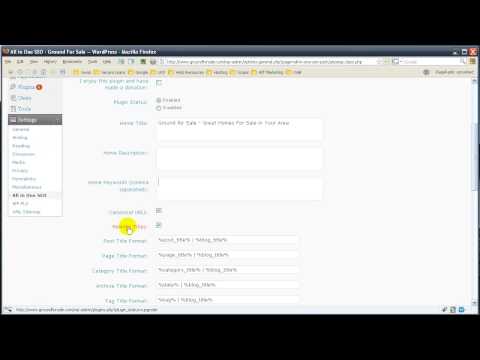 This next video walks you through WordPress' new "Add Theme" utility. This tool is great, before it you had to really do some heavy lifting to get a theme installed. Since WordPress has a really great community of designers and programmers there are literally thousands of designs you can choose from. Want a two column design in purple, you've got it. Play around with the utility shown in the video below until you find a design that is right for you.
Installing New WordPress Themes: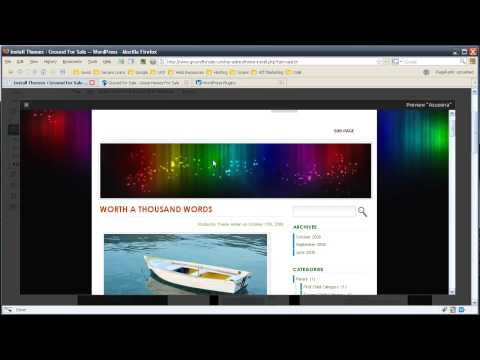 Now that you understand the power of WordPress Themes, Widgets, and Plugins. You are on your way to making a great website! If you have questions about any of these videos please comment below.
Start Your Own Blog Today
Building your first blog or website is far easier when you have a simple step-by-step guide to follow. That is why we've created the world's simplest guide. Learn How to Start a Blog now!
Sign Up Now for
Free

Updates and Exclusive Content:

Learn how to write killer content, get more traffic, make money, and more by entering your email below: