WordPress Guide For Beginners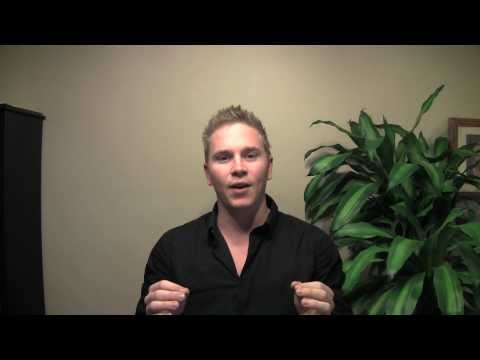 Congratulations!  If you are reading this, there is a good chance that you have decided to use WordPress as your blogging platform. Once you have installed WordPress, it is time to get familiar with the interface. WordPress is an amazing tool for getting a message out in a secure fashion, yet it has so much more to offer.  This guide will serve as a basic tutorial that will help readers learn to navigate and understand the basics of WordPress.
Start by logging into WordPress.  Note that the log in screen can typically be found at http://www.yoursitenamegoeshere.com/wp-login.php.  Of course, change the 'yoursitenamegoeshere' with your actual site name.  Enter the user name and password, and it may be worth checking the box labeled 'Remember Me.'
Your Friend, the Dashboard
The dashboard is a well-organized collection of different tools and menu items that can change depending upon one's preferences as well as the installed themes and plugins.  By default, the dashboard has a horizontal menu along the left, an overview of content and comments, an incoming link manager, a plugin station, a quick-posting option, drafts, and WordPress related new feeds.  Each of these different sections serves its own unique purpose.
The Menu – The menu is really more of a control panel that is broken down into two different sections separate by a line, the top section being a detailed control panel for posts, media, links, pages, and comments.  These sections do what one would expect a control panel to do.  The items on the top of the menu are intentionally separate because they are tools that anyone using WordPress will be frequently using.  The items below the separator are more complex, and can be thought of as optional features that not everyone will use.  Some might even suggest that the tools above the separator are aimed at making life easier and less complex for beginners.
Options below the divider are more complex, and broken down into the following categories: Appearance, Plugins, Users, Tools, and Settings.  Some themes, widgets, or plugins will also add menu items in this list or after this portion of the menu in their own menu section.  The appearance section is important because it is where most of the themes and widgets will be added and/or configured.  Plugins are obviously handled via the plugins menu item, and can greatly enhance a site's appearance and/or functionality.  Users are added, removed, or altered in the user menu item, including the ability to change profiles (pictures, e-mail address, etc.) and access privileges.  Tools can be added, exported, or upgraded via the tools section, and the settings menu contains many sub-menu items that are beyond the scope of this text.
Right Now/At a Glance – this section gives the vital statistics of a website, including the number of posts, comments, categories, and tags as well as the current theme and number of widgets.
Recent Comments – The title explains this portion fairly clearly, but it is worth noting that many plugins help manage spam.  Some comments will need to be approved before they are actually shown.
Incoming links – incoming links shows the most recent links from outside sources to content on a WordPress platform.  Such links are a sure sign that the online community is responding to a post or article.
QuickPress – this allows for one to generate a basic post in a hurry.  This might be good in some cases, but those who have studied SEO probably know that there might be more benefit in writing a full and proper post.
Drafts – This is for content that has been entered into the editor (will be covered in a moment), but has not been posted yet.
Creating a Post
Click on the 'posts' menu item on the left and when the sub-menu appears, select the 'Add New' item to begin writing the first post.  Most WordPress installations will come with a single 'Hello World' post, and it might be good to go back to the post menu and delete that post.  Before doing that, focus on writing the first post.  Remember, certain Themes/plugins give access to additional functionality, such as the ability to fill-out a custom title tag in the post as well as a meta description and meta keywords before publishing an article.  These tags can make a huge difference in how a page is scored by a search engine.
For those that are looking to do more with their posts, click on the 'Kitchen Sink' icon above the main text field.  The icon looks like several colors in a grid pattern, and is typically the furthest button on the right.  This will enable many new features, such as the ability to upload and use different types of media.
One of the best things about WordPress is that it is very easy to add themes and other tools.  Visit the appearance menu and check out the themes option.  Some of the best themes, in our opinion, are Thesis and Headway.  Try installing these themes and see how they make the site look far more professional.
Start Your Own Blog Today
Building your first blog is easy with far easier when you have a simple step-by-step guide to follow. That is why we've created the world's simplest guide. Learn How to Start a Blog now!
Sign Up Now for
Free

Updates and Exclusive Content:

Learn how to write killer content, get more traffic, make money, and more by entering your email below: